I am a licensed chiropractor in the state of Washington. Helping people improve their health with diet, exercise, and chiropractic adjustments. I use my hands and instruments to achieve the desired health outcome of patients using a "whole body" approach. It is profound how much change we see with people who have better control of their body. How much they can impact the world. I absolutely love watching it and being a part of that journey.
I currently reside in Seattle area with my amazing and beautiful wife and two children.
I grew up in the Sacramento valley in the town of Roseville, CA. I was a normal unassuming, yet driven young individual. I quietly excelled in the classroom and athletics until my sophomore year when I tore my right ACL in a pickup basketball game. I quickly jumped on my knee surgery with aggressive rehabilitation and was 100% by my senior year in high school.
After high school, I enrolled at the University of Arizona in Tucson. During my first month in college, an event that is ingrained into most American's minds took place. The month was September and the year was two thousand and one. 9/11/01. That day forever changed me, my mindset, and my drive to serve something greater than myself.

In January of 2002, Black Hawk Down was released and I watched it with a few of my fellow fraternity brothers. This movie brought back the memories of my brother growing up and telling me all about how "bad ass" Rangers were.
In June of 2002, Pat Tillman enlisted in the United States Army to become a United States Army Ranger. (For those of you who aren't familiar with Pat, he was an American Football player who turned down a lucrative contract extension with the Arizona Cardinals to become an enlisted U.S. Army Ranger following the 9/11 terror attacks).
This was the last straw for me.
I returned to the University of Arizona part of the fall of 2002. That is when I packed up my car and drove back to Roseville.
In 2003, I enlisted as an 11B with an option 40. This was how the military designated an infantryman with the option to become a Ranger. Due to the powers that be, my basic training date was for February of 2004. I had a year to prepare.This was the beginning of my journey...

This was the beginning of my journey...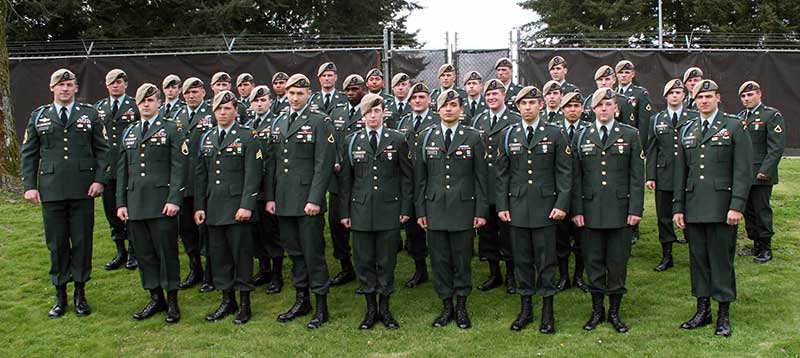 MY PASSION
To empower those around me with education, inspiration and common sense solutions to their problems. The health of my fellow veterans and americans is always top of mind.
Whether it is a business looking to improve their culture, or a patient looking to change their lifestyle, I take pride in working with a strategic mindset that starts with the end game. If you don't know where you are going, then your path is less visible. You may never reach your goal.
GAME CHANGER
I don't follow the beaten path. I would rather take the logical path and lead the way while doing it.
LEAVE NO MAN BEHIND is my ethos.
In the summer of 2005, as a member of Second Ranger Battalion, I deployed to Afghanistan. This was one of the slowest deployments EVER for 2nd Ranger Battalion. We spent almost the entire deployment training and working on our physical fitness.
THANK GOODNESS!
At the end of this deployment, we embarked on one of the most rigorous and dangerous rescue operations in modern day military history. We were tasked with the recovery of downed chinook helicopter, Turbine 33 and The Lone Survivor, Marcus Luttrell. My squad of 8 men was tasked as the primary search and rescue element. Off we went... and we would LEAVE NO MAN BEHIND.